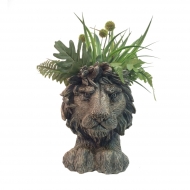 GSI Homestyles welcomes you to our website. This is your source for Toad Hollow, Friki Tiki, The Muggly's, Suffolk Fairies, Gnomes of Toad Hollow, Quack Attack and many more unique lines. We have developed an on-line store for individuals who prefer the convenience of shopping from home or who may not have nearby retail outlets for point of purchase of our products.  
           
Our retail/wholesale* customers also can use this convenient site by obtaining a username and password to access the wholesaler section for dealer pricing.

*You must be an existing retail customer or have a current tax-exempt state business license to obtain the passcodes needed to enter the wholesale section. Sorry, any requests for passcodes will be denied unless a valid business license number and company profile is faxed in and approved.  If you are ordering through the on-line store, please read the How to Order/FAQ section of the website for important information in fulfilling your order.